Charcoal powder grinding machine | wheel grinder mixer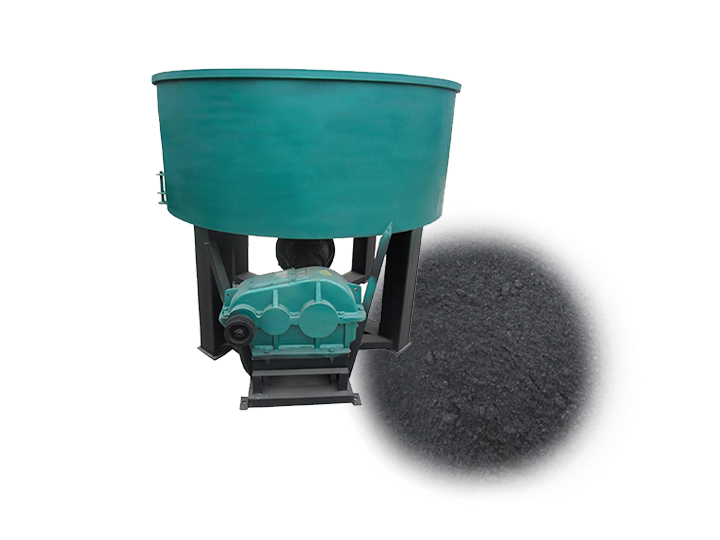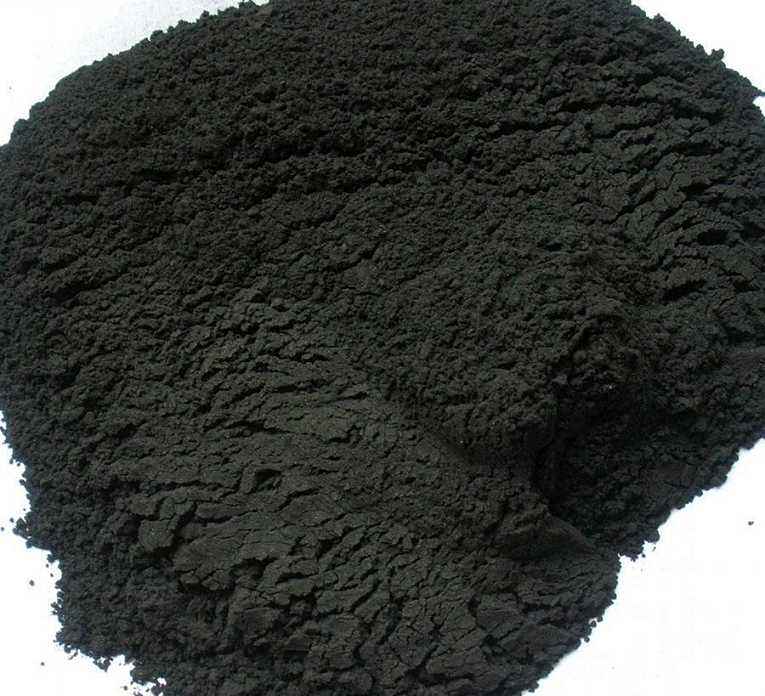 This industrial charcoal powder grinding machine also named the wheel grinder mixer, which is specially designed for crushing charcoal pieces into fine charcoal powder. This wheel charcoal grinder mainly can grind charcoal powder and even mix them with the binder, water, etc. Then the processed charcoal powder can be used for further briquetting to make BBQ charcoal or shisha charcoal.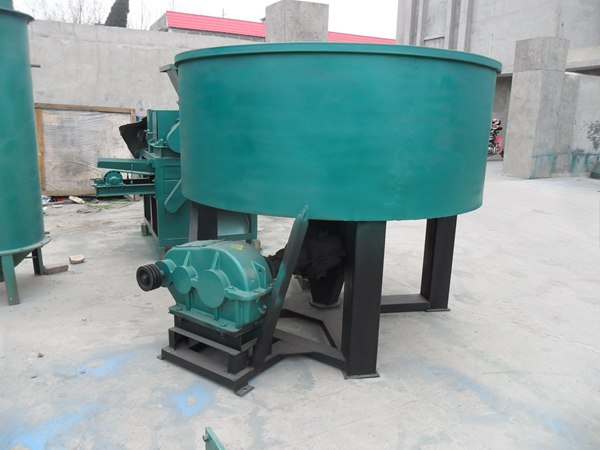 Main applications of charcoal powder grinding machine
The wheel charcoal grinding machine produced by Shuli Machinery is relatively flexible equipment in the charcoal processing industry. The wheel mill mixer crushes and mixes materials through mechanical functions such as rolling, pressing, squeezing and rubbing, thereby increasing the viscosity and strength of the materials, which is incomparable to other types of mixers.
The charcoal powder grinding machine is suitable for mixing various wet and dry materials, such as refractory mud, clay, fly ash, tailings slag, slag, etc., and is suitable for coal processing, building materials, chemicals, ceramics, metallurgy, and other industries.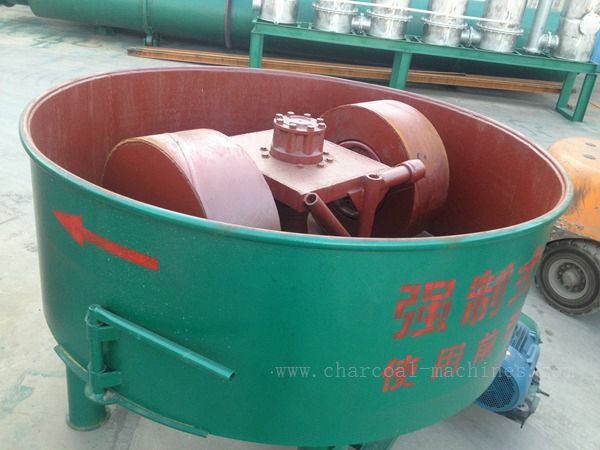 Wheel grinder mixer's working principle
The charcoal powder grinder and mixer is a material crushing (powder) crushing or mixing equipment composed of mound and grinder as main working parts. The wheel mill has a pair of mounds and a grinding disc, and the material will be crushed by the mounds on the rotating grinding disc. The outer ring of the grinding pan has screen holes, and the crushed materials are discharged from the screen holes.
When processing the carbon powder, add the batch materials and water into the grinding pan, and after the mixing is uniform, the material is discharged with the unloader. The carbon powder has both stirring and squeezing functions during the mixing process, which can better remove the air between the material particles, make the mixed material water uniform, and the surface of the particles is fully wetted.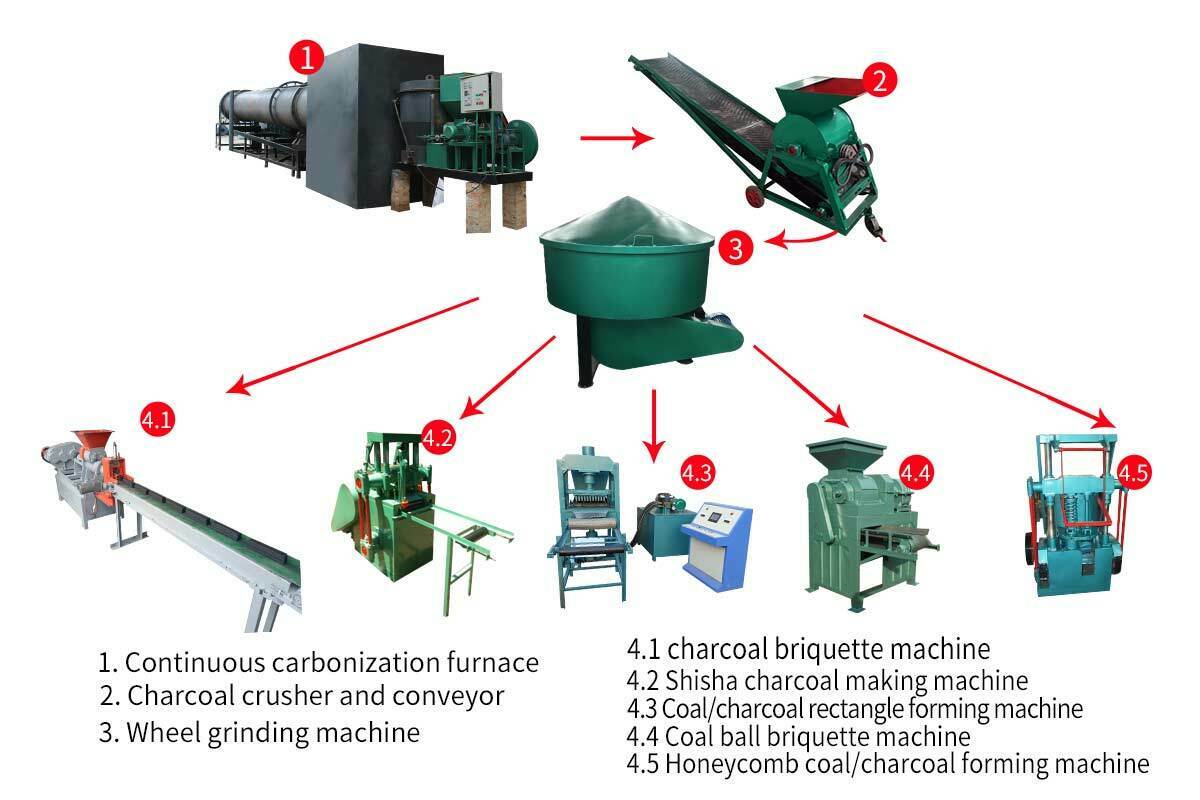 Main features of  the wheel charcoal grinding and mixing machine
Easy operation and maintenance, long service life, and low failure rate.
High working efficiency and wide applications for processing charcoal briquettes.
The output of this charcoal grinder can be customized to meet different user choices.
Technical parameters of the charcoal powder grinding machine
| | | | | | | | |
| --- | --- | --- | --- | --- | --- | --- | --- |
| Diameter (mm) | 1000 | φ1200 | 1440 | 1600 | φ1800 | 2000 | 2500 |
| Capacity(Kg) | 110 | 150 | 200 | 350 | 550 | 900 | 1700 |
| Mix time( min) | 3-8 | 3-5 | 3-5 | 2 . 5 | 3-5 | 2-5 | 2-5 |
| Speed(r/min) | 41 | 41/27 | 24 | 40 | 36.1 | 35 | 30 |
| Power(Kw) | 4 | 5.5 | 7 . 5 | 15 | 18.5 | 22 | 37 |