Provider of Charcoal briquette production line
The products sold by Shuliy Machinery mainly include wood crushers, rotary dryers, airflow dryers, wood chip briquetting machines, continuous carbonization furnaces, carbonization furnaces, coal and charcoal extruders, grinding wheel grinders, and carbon powder crushers. The company's machinery is sold to Indonesia, South Korea, Russia, Ukraine, Australia and other parts of the world, and has a very good reputation in the charcoal machine production line industry.
Next, the supplier of the charcoal briquette production line will explain the role of the wood shredder produced by the company.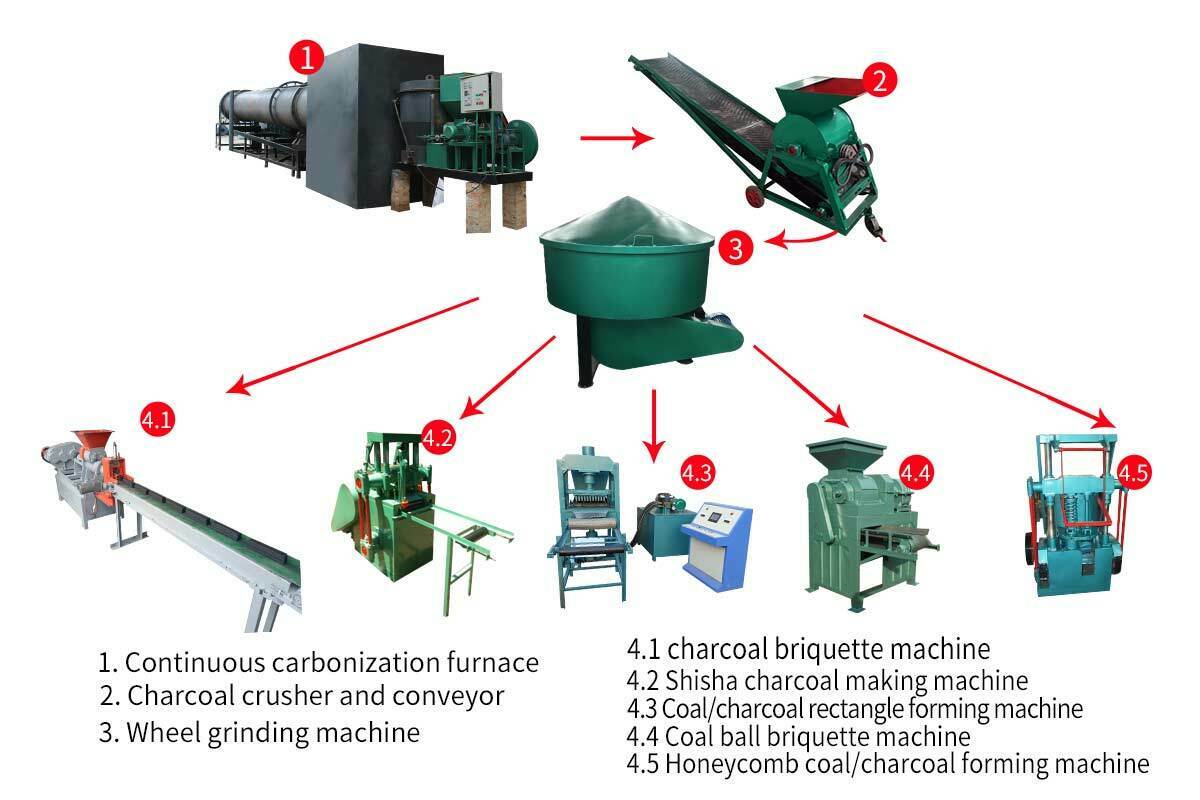 The working principle of the wood crusher is to use the blade to crush the wood. If there are nails or metal in the waste wood, it will damage the blade and affect the crushing effect. Shuliy Machinery's new wood crusher solves this problem for customers, and can be used for building formwork and waste wood. Some wood materials such as used furniture and wood packaging decorations will not be affected even if nails or metal are thrown in. Shuliy's new wood crusher uses hammer-type crushing principle, powerful wear-resistant hammer head and crushing accessories to crush a large amount of waste material. In the case of strong hardness materials, the machine can be automatically returned to prevent damage to the machine parts. As the number of building templates increases, the waste formwork on the construction site, the bamboo glue board, the waste table and chair sheets in life, these material wastes Both can bring good economic benefits. The cost of scrap wood is low, and the wood shredder can crush these woods into sawdust. The nails and metal objects do not need to be removed during processing. The processed materials are sold to those such as wood-based panel plants, bio-power plants, and mechanism charcoal plants. Approved by the customer, the machine is suitable for use in large professional wood processing sites.