Charcoal dryer exported to Morocco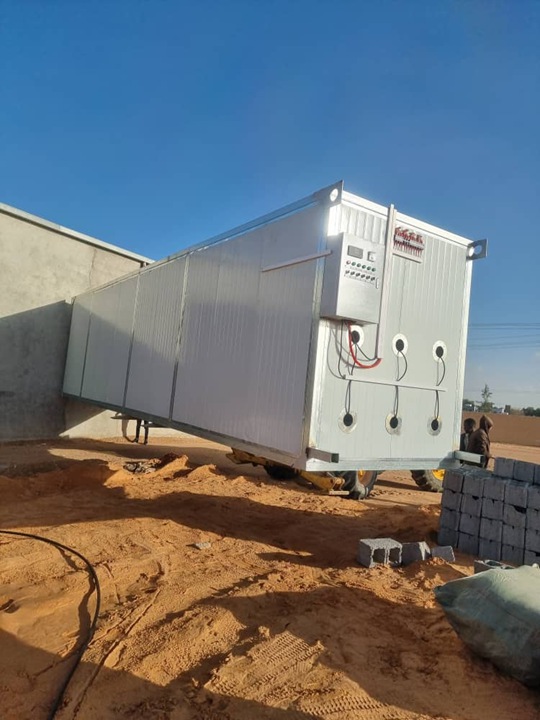 The charcoal drying machine is often used to dry charcoal briquettes or coal briquettes with a certain shape made by charcoal briquettes extruder machine. This commercial charcoal drying machine is widely used in various charcoal processing plants and herbal processing plants. Our factory recently exported a charcoal dryer with a length of 10 meters to Morocco.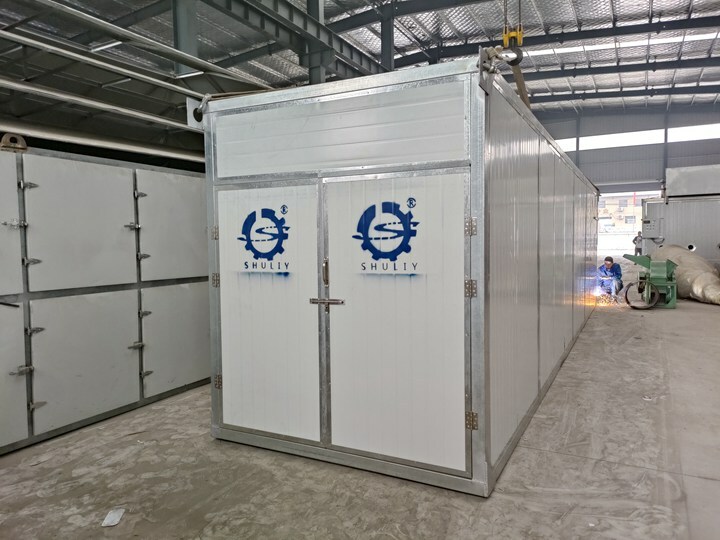 Why use a charcoal dryer for charcoal briquettes in Morocco?
The Moroccan client and his partner started a charcoal processing business a year ago. They mainly use carbonization equipment to produce high-quality hardwood charcoal, with an output of about 1 ton per day. After they learned about the international market of charcoal briquettes, they also started the production of briquette charcoal.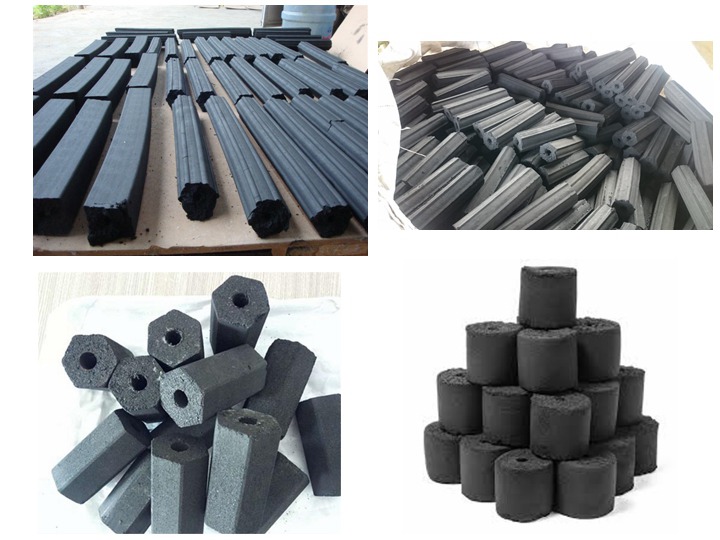 They use a briquette charcoal extruder machine to produce hexagonal briquettes of uniform length. These charcoal briquettes are then placed in an open area to dry. This Moroccan customer purchased a charcoal dryer because natural drying was too inefficient.
The natural drying of charcoal briquettes is greatly affected by the weather, and the drying speed is very slow. In addition, due to uneven heating during drying, cracks will appear on the surface of briquettes.
Features of the charcoal briquettes drying machine for Morocco
This charcoal briquette dryer exported from Shuliy factory to Morocco is our company's very best selling box-type drying equipment, which is very suitable for drying all kinds of charcoal finished products, such as hookah charcoal, BBQ charcoal, coal briquettes, etc. In addition, the sub Batch dryers can also be used to dry other smaller, lightweight raw materials such as herbs, dried fruits, etc.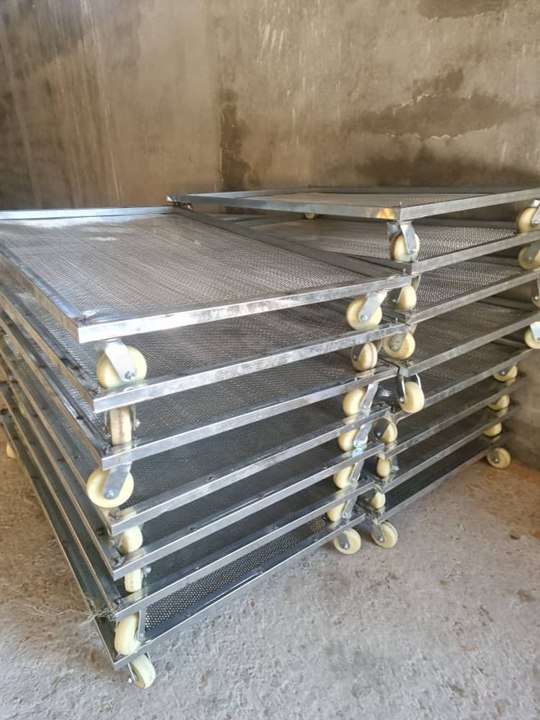 This dryer has a length of 10 meters and is equipped with 10 movable trolleys. Each cart has 10 layers of racks. One movable tray can be placed on each level of the cart. Therefore, a total of 100 trays are attached to the entire charcoal dryer. The heating method of the charcoal dryer is electric heating.
Parameters of the charcoal dryer machine for shipping to Morocco
ITEM
Parameters
Qty
Dryer machine
Dimension:10*2.3*2.5m
Material: Color steel,75mm rock wool board
Use electricity as a heating source
Including 10 carts and 100 trays Trays dimension:1400*900mm
1
Extra Carts and trays
Dimension:1400*900mm 10 carts and 100 trays
1
Circulating air dryer
Dimension: 600*600mm
Power: 0.6kw
6
Moisture exhaust fan
Dimension:300*300mm
Power:0.38kw
2
Heat pipe
Model:165
Galvanized pipe cooling pipe
1
Electric control box
Model:1300
Adopt instrument temperature control, automatic temperature control, automatic dehumidification
1
Deflector duct
Material: galvanized sheet
15 m2