Sawdust briquette machine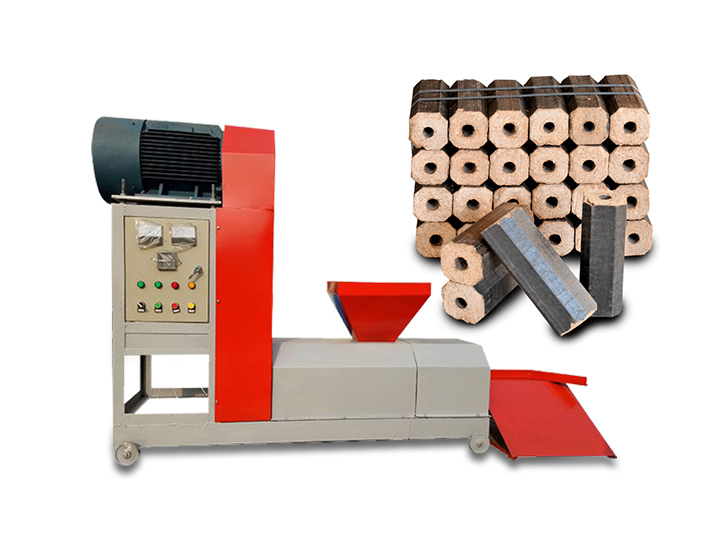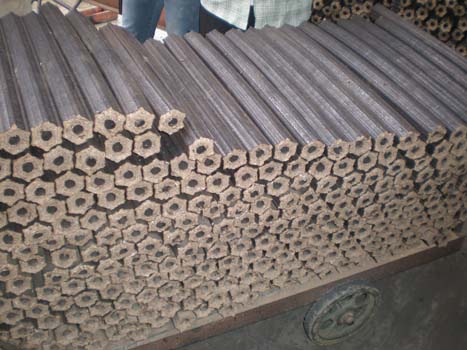 The sawdust briquette machine also named sawdust briquetting machine, sawdust briquettes press, sawdust briquettes extruder, pini-kay making machine and so on. Which mainly presses all kinds of biomass materials such as wood chips, sawdust powder, rice husk into solid briquettes with a certain shape under high temperature and high-pressure conditions. For different customers all over the world, the biomass briquettes' shapes can be customized by changing with various press molds.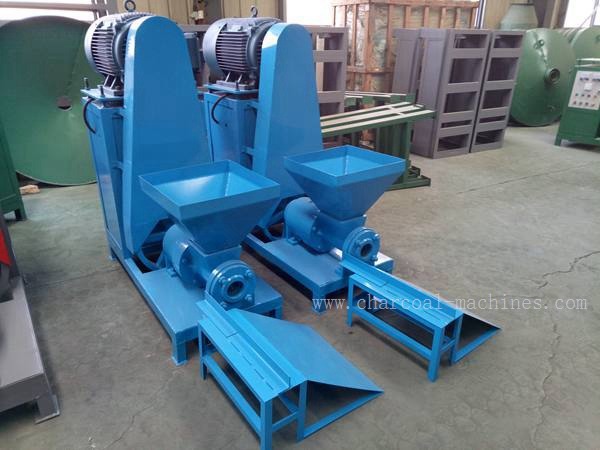 Raw materials for pressing with the sawdust briquetting machine
The application range of the sawdust briquettes making machine is very wide, as long as the biomass material that meets the feed size and dry humidity requirements of the machine can be pressed by the sawdust briquetting machine.
Biomass materials for briquetting
Branches, straw, rice husks, peanut husks, coconut husks, hemp stalks, wood scraps, logs, etc.
Materials requirements for pressing
The biomass material used for making rods must be particles with a size of less than 5mm, and the moisture content of the material must not exceed 12%. Therefore, for bulky raw materials, such as logs, branches, straw, etc., it needs to be crushed by a wood crusher.
In addition, for the wet material, we can use a airflow dryer to dry it, or use natural drying to reduce the moisture content of the material to about 12%. It should be noted that if your raw material is rice husk, you do not need to crush it, just use a dryer to dry it.
What is the sawdust briquettes press machine?
Main functions
The sawdust briquetting machine is a device specially designed to form the biomass materials into pini-kay briquettes. The biomass briquettes processed by the sawdust briquettes making machine can be used directly as fuel, or they can be carbonized into rod-shaped charcoal by a carbonization furnace.
Basic structure
The design of the pini-kay making machine is very compact and the operation is very simple. Its main parts include feed inlet, motor, pulley, screw propeller, heating coil, forming cylinder, mold, electronically controlled display, etc.
How to work?
When the sawdust briquette machine is working, it is necessary to turn on the power first to preheat the forming cylinder of the machine. After preheating for about 30 minutes, when the temperature of the machine's electronically controlled display reaches 300°C, the raw material can be added at the feed inlet of the sawdust briquette machine.
The way of adding raw materials can be manual feeding, or it can be fed by a screw conveyor. After entering the feed port of the machine, the raw material will be pushed forward by the internal screw propeller under the condition of high temperature and high pressure, and finally extruded through the mold in the forming cylinder to become a rod-shaped solid, that is, pini-kay briquettes.
Working video of the commercial sawdust briquette machine
Technical parameters of the sawdust briquette machine
| | | |
| --- | --- | --- |
| Model | SLIII-1 | SLIII-2 |
| Capacity (kg/h) | 160-200 | 220-260 |
| Motor(kw) | 15 | 18.5 |
| Heating power(kw) | 3*1.5 | 3*1.5 |
| Dimension (mm) | 1700*660*1300 | 1860*800*1360 |